Biggest Gaming Tournaments in 2021
If you followed the rise of eSports you can notice how it had a big impact on the gaming industry. It went from popular events for certain games to games being developed in order to have their own eSports scene. Still, the games that popularized eSports remain the most dominant on that scene. Here we will go over the biggest gaming tournaments of 2021.
PGL Major Stockholm 2021
All of the CS: GO fans love this competition and it's truly remarkable that a game can remain so popular even after so many years. CS: GO tournaments might not be the biggest gaming events, but the fact that they started as small tournaments in gaming shops is admirable, to say the least. The pro players we have today are significantly more skilled though, and they create an environment where it feels that you don't even get to blink.
The International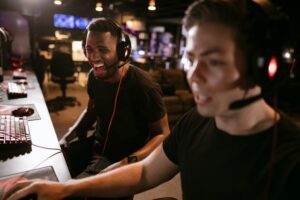 When it comes to the prize pool this is the biggest gaming tournament hands down. Those who win in DOTA 2 international become millionaires.
DOTA started out as a mode in Warcraft 3 RTS and it is basically the progenitor of the MOBA genre. Moreover, the tower defense games also started out here, but MOBA managed to stick around for a longer period of time. 
It just shows how giving tools the players can create some of the best products. Unfortunately, Blizzard lost a lot of money by failing to capitalize on this trend, and their new policies and Heroes of the Storm game reveal how bad this must have hurt.
LoL Worlds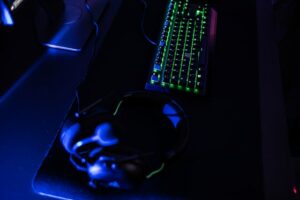 Speaking of MOBA, League of Legends is actually bigger than DOTA 2, and it was created in order to address all of the issues that players had with the original DOTA and to create a more casual friendly game. Still, this title has evolved over the years and become more difficult in a way, but it is still the game that made Riot famous.
Now we are getting a Netflix series about this game, we recently got Wild Rift which is a mobile version of League of Legends, and other titles that are connected to this IP. So, it's only natural that Worlds is one of the biggest gaming tournaments today.
FIFA Championship
FIFA games have been around since the 90s, and they made another company called EA into the behemoth it is today. Also, soccer is the most popular sport out there, so even non-gaming communities can enjoy these events. We basically get a new game every year, and there are always some neat new features added. They really did a great job with the whole competitive play and how players can create their own team.